THE VOICE OF APPLIED HIGHER EDUCATION INSTITUTIONS IN EUROPE
Become a member
Become a member of EURASHE and play an active role shaping the future of Professional Higher Education.
What we do
EURASHE is engaged in the development of policies on key issues for Professional Higher Education (PHE). They are regrouped into 4 areas which are firstly Mission of PHE, secondly Quality of HE, thirdly Modernising PHE within a diversified HE, and finally Research, Development and Innovation.
Underneath you can access these 4 areas, as well as a page summarising internal activities linked to strategy development.
Role of professional higher education, entrepreneurship, university-business cooperation…
Quality assurance, accreditation, transparency tools, rankings, labels, European Standards and Guidelines (ESG).
Modernising PHE within a diversified HE
Lifelong learning, mobility, employability, qualifications frameworks, recognition of prior learning…
Research, Development and Innovation
Universities of applied sciences, innovation, regional development, knowledge transfer…
Upcoming events
Below you can find all the events taking place in the coming months:
22-23 May 2024
Annual Conference
25-27 Oct 2023
Community of Practice
Matilde Revelli is the new Communication and Events Officer of EURASHE. Get to know her better through this interview, where she shares her views about EURASHE, inspirations, and interests.
EURASHE is one of the three co-chairs of the EHEA Working Group on Learning and Teaching in the Bologna Follow-up Group working structures. The Group is mandated to support the implementation of the "Recommendations to National Authorities for the Enhancement of Higher Education Learning and Teaching in the EHEA" adopted by the EHEA ministers with the Rome Communiqué in 2020.
subscribe to our
newsletter
Ongoing projects
EURASHE works with several partners in more than 12 projects, focused on modernising PHE, as well as on research, innovation and development.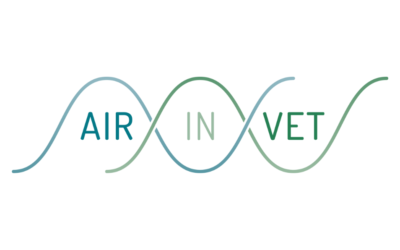 Driving European competitiveness with applied research in VET for SMEs AIRinVET aims to enhance the innovation and competitiveness of the European economy. Our focus is on the critical role of vocational education and training (VET) in research and development (R&D). We will identify VET centers involved in applied research (AR), conduct case studies, and develop tools that will help SMEs engage in applied research.
The ATHENA project aims to support the Higher Education sector in becoming more interconnected, innovative and inclusive. The project is funded by Erasmus + and will run for two and a half years. With this meeting, we marked the beginning of a multi-disciplinary effort to create solutions that will provide significant societal benefits.
Find out more about
all EURASHE Projects
Do you want to help us shape the future of Profesional Higher Education? If your organisation is part of the Higher Education Community,
become a member of EURASHE
and make it happen.